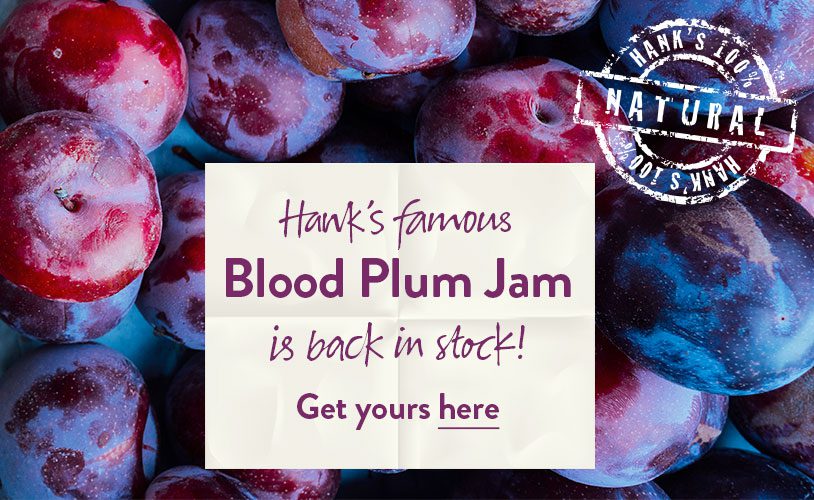 Last December a NSW farmer came to Hanks door directly selling his blood plum
surplus crop. Hank's is always supportive of local farmers from NSW so we did not
hesitate to purchase a great quality product.
We took these beautiful plums straight into the Kitchen and got to work making
our famous Blood Plum Jam.
We know this Jam has an almost cult-like following, so don't miss out!
You can buy it online right here.