Join us in celebrating 30 Years of Hank's Jam!
There are a LOT of candles on our cake today as we celebrate!
We continue to make our Jams and Chutneys using the old school method - the way it all started.
Everything continues to be made with time and love.
We use real ingredients, there are no nasty additives and as much as possible we source local and Australian made ingredients!
Thank you for your support over the past 30 years, you are the reason we do this.
There are exciting times ahead for the next 30 - watch the video to see what we're up to next!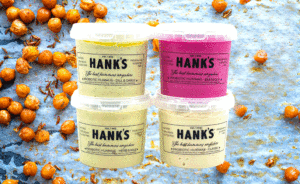 Hank's is very excited to announce the upcoming launch of our new Probiotic Hummus.
Delicious, and good for your gut!
Andrew, from Hank's Jam and Natalie, from Momma Kombucha, have been working closely to recreate her pure, healthy and good-for-you probiotic hummus range. These hummus are made with pure ingredients, and are preservative, additive and flavouring free, only made with fresh, local ingredients and of course, Momma Kombucha's, kombucha.
Our Kombucha is alive with good bacteria that helps your gut health.
Hank's Probiotic Hummus is made the way it has always been made by Momma Kombucha, which it is loved and renowned for.
Hank's will shortly be launching the best selling flavours Dill & Garlic,
Herbs & Kale, Classic Original and Beetroot. These hummus are tangy, delicious and a great compliment to any sandwich, wrap, salad, or just enjoyed with a stack of crackers.
Be sure to look out for Hank's Probiotic Hummus on the shelves soon.
For more information and images please contact Hank's Foods directly here.
Download the Media Release
Are you are looking for a new and delicious experience? Be transported to another time and place - which is utterly Instagram worthy - The Tea Cosy in The Rocks, Sydney is your destination.
Anyone who has enjoyed genuine Irish hospitality will recognise the warmth and generosity of the entire experience. Ash Kinchin and her enthusiastic team have created a slice of Ireland and hospitality to match. As Ash says "The Tea Cosy is a direct homage to my grandmother's house in Ireland. We spent our summers in Ireland as children and stayed with my Nanna in county Meath. The whole experience was about baking and food. Nanna would spend all day, every day baking, picking fruit and vegetables from her garden and making endless cups of tea. The smells were delicious, the sounds were old music, and the sights were tassles, crochet rugs and wooden baking equipment."
At The Tea Cosy, classic fine bone china tea cups and saucers sit alongside tea cosies with attitude jostling books and memorabilia, quirky lamps and antique furniture and the crowning glory of The Grandstand - their Afternoon Tea centrepiece. This is a triumphant and elegant tower featuring a selection of scones with a choice of Jams and Cream and finely made finger sandwiches (what is it about cutting off the crust on bread that makes it feel and taste so special?)
Their traditional scones are light and fluffy a great base for high end jams and cream. They also have developed a modern take on scones, Ash and her team pivoted during Covid resulting in the creation of new flavours each week and delivered personally to their loyal followers - highlights included the Butterscotch Scones and Strawberries and Cream during the Strawberry excess. Highly popular this has become a regular feature on their menu - April's feature is Hot Cross Scones and May's featured scone is Rose and Vanilla (on the day we visited the Colcannon Scones were an absolute standout!).
A perfect venue for anything from a casual, outdoor, mid-afternoon refreshment to a small gathering to celebrate a special occasion (ask them about their beautiful, cosy private rooms) there's something to suit everyone here. Pick up a Tea Cosy and some jam to take home.
Next time you visit The Rocks stop in for a Cuppa! Alfresco and picturesque The Tea Cosy is delicious and a lot of fun in equal measure!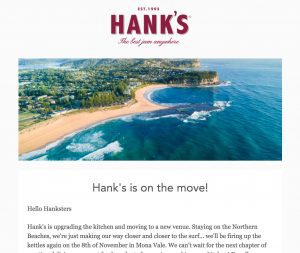 Do you subscribe to our Kitchen News? Here's a taste of what you are missing out on. Each quarter we share with our subscribers all the new things Hank's is up to, new recipes, new stockists along with a product offers and other seasonal ideas.
It's easy to sign up. There's a form on the Home Page of our website. Join us won't you?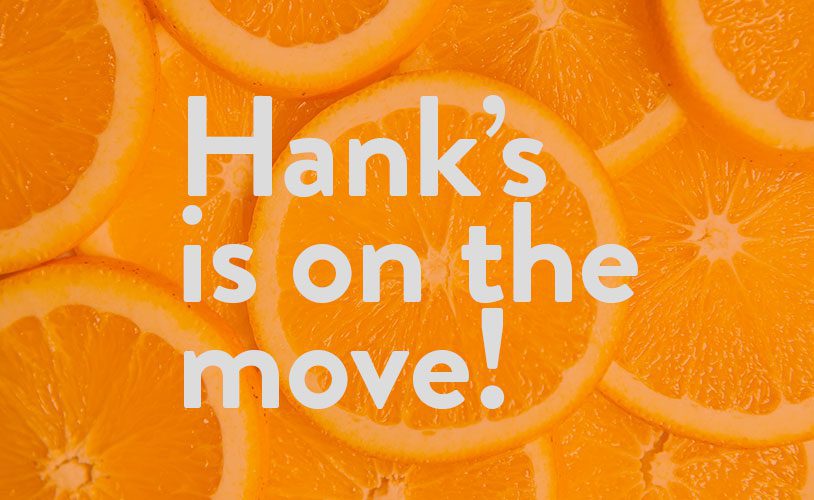 We're excited to be moving to our new kitchen in Mona Vale. While we move, no orders will be actioned from the 28th of October through to the 8th of November when we'll fire up the kettles again.
Our new kitchen is at
1/8 Willmette Place
Mona Vale
NSW 2303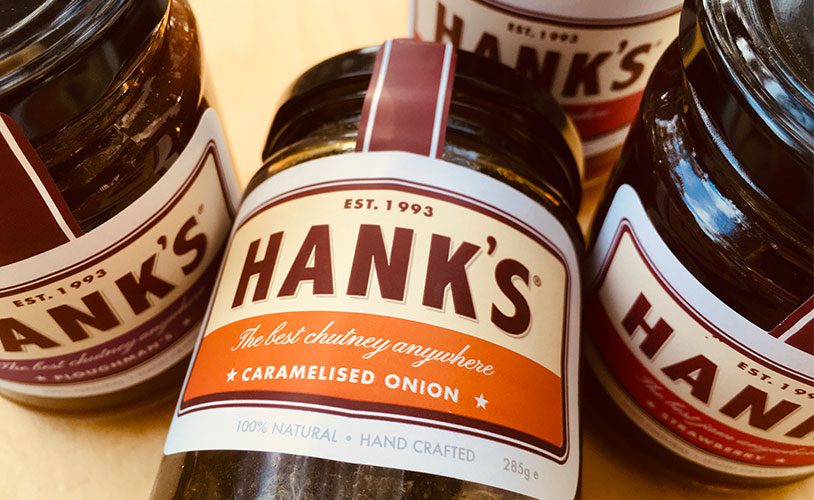 We've been busy cooking up a refresh of our labelling. Designed as a result of the new labelling laws from July 1 2018, the labels need to state the country of origin. The new labels will reveal where products are produced, grown, made and packed, as well as what percentage of the ingredients come from Australia.
According to the Government, it's been introduced to help Australians better understand what they are buying.
So we took the opportunity to freshen up our brand at the same time, tackling the retail 285g jars first off. We'll be working through our range over the coming months. Keep an eye out at your local Stockist for the new look.
But remember it's still the best jam anywhere….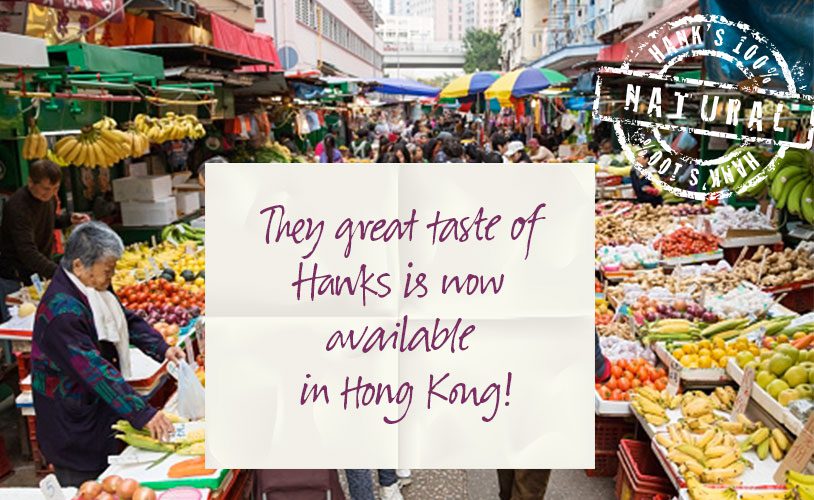 For Enquiries please contact Sally.Spence@asian-link.com.hk
Great news! We are excited to be one of the great Aussie products chosen to be part of SBS's new Food Network launch.
Caring Canary caringcanary.com.au were delighted to feature Hank's Jams in a range of bespoke gourmet gift packs that were presented to guests at SBS's Food Network launch. Caring Canary gifts and care packages contain premium, artisan, Australian made products, and Hank's Jams were a perfect fit. "We love the fact that Hank's Jams are handmade with love, and we look forward to including Hanks products in more Caring Canary gifts and care packages in the future."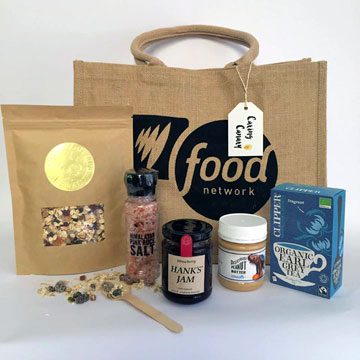 It's not every day the Postman delivers a lovely message from our Prime Minister Tony Abbott. We were very excited to receive such a lovely accolade from our PM. We think he might be a secret Hankster?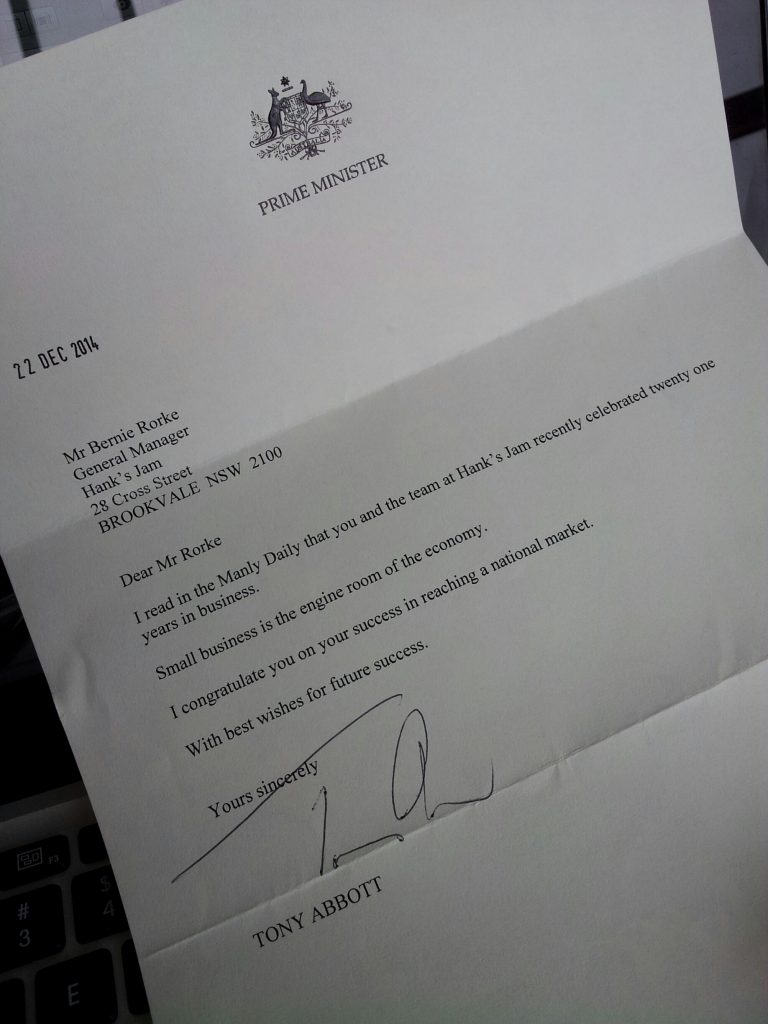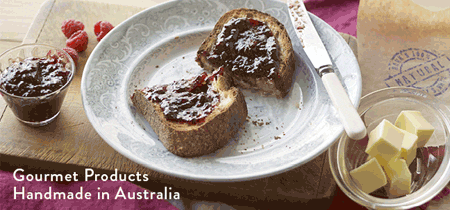 From humble beginnings in an inner city cafe, Hank's has come a long way to celebrate our 21st birthday and we are celebrating with our brand spanking new website which we hope you will enjoy.
Hank's started way back in 1993 by a dedicated chef who just decided to become a jam making machine. Said chef, Hank, simply could not find decent jam and thought 'it can't be that hard to make good jam'. So make jam he did. Hank stewed and boiled and stirred pot after pot until his customers were raving about his preserves. So much so, that his jams got a reputation in the local area and neighbouring cafes just had to have Hank's jams.
And so Hank's began and grew and grew by word of mouth and simply amazing tasting, authentically made jams and chutneys.
Now, in 2014, Hank's has a cult following of avid supporters around Sydney and beyond including gourmet cafes and restaurants, 5 star hotels and Australia's own airline. We look forward to sharing with you our stories, delicious recipes and our favourite places to enjoy Hank's on our clever new website.
If you would like to keep up to date with the latest from Hank's including delicious recipes and opportunities to win Hank's products, sign up here to become a Hankster!
Stay posted!
Hank's Team