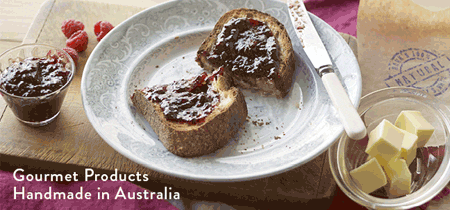 From humble beginnings in an inner city cafe, Hank's has come a long way to celebrate our 21st birthday and we are celebrating with our brand spanking new website which we hope you will enjoy.
Hank's started way back in 1993 by a dedicated chef who just decided to become a jam making machine. Said chef, Hank, simply could not find decent jam and thought 'it can't be that hard to make good jam'. So make jam he did. Hank stewed and boiled and stirred pot after pot until his customers were raving about his preserves. So much so, that his jams got a reputation in the local area and neighbouring cafes just had to have Hank's jams.
And so Hank's began and grew and grew by word of mouth and simply amazing tasting, authentically made jams and chutneys.
Now, in 2014, Hank's has a cult following of avid supporters around Sydney and beyond including gourmet cafes and restaurants, 5 star hotels and Australia's own airline. We look forward to sharing with you our stories, delicious recipes and our favourite places to enjoy Hank's on our clever new website.
If you would like to keep up to date with the latest from Hank's including delicious recipes and opportunities to win Hank's products, sign up here to become a Hankster!
Stay posted!
Hank's Team